Welcome To Lifted Trucking
SERVICING LONDON + SURROUNDING AREA
Waste Bins, Storage Containers + Landscape Supply
With different sizes for different jobs. We deliver and haul it away when you're done.
Move your equipment from A to B with our float services.
Landscape Supply Delivery
Whether you're looking for top soil, mulch, or different types of aggregates — Lifted Trucking can deliver whatever you're looking for.
Waste Management Solutions
Find the right size for the right job!
9 Yards
8' x 8' x 4'
12 Yards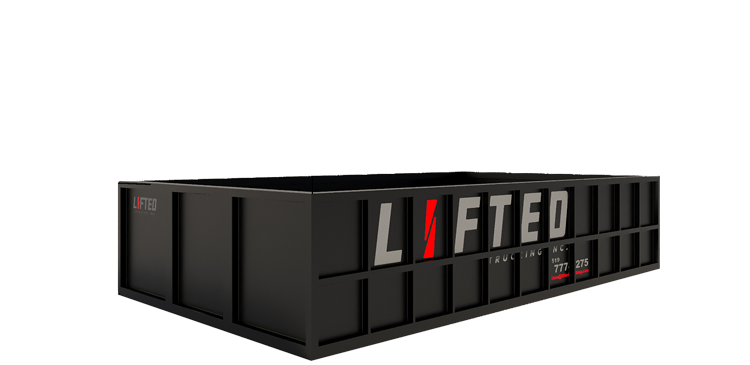 14' x 8' x 3'
16 Yards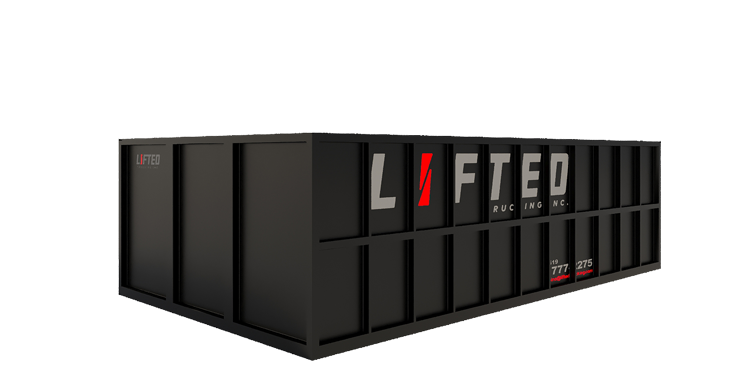 14' x 8' x 4'
20 Yards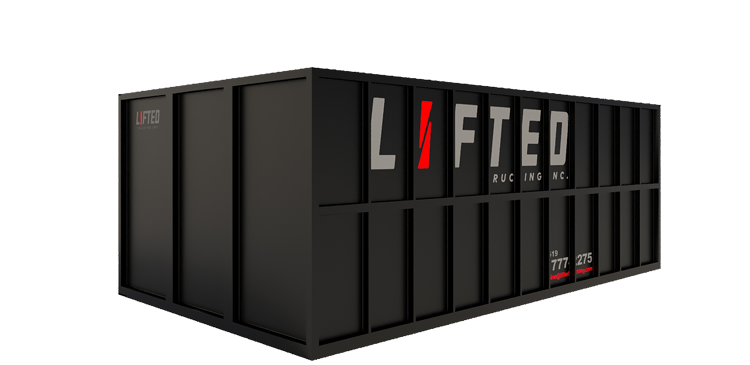 14' x 8' x 5'
30 Yards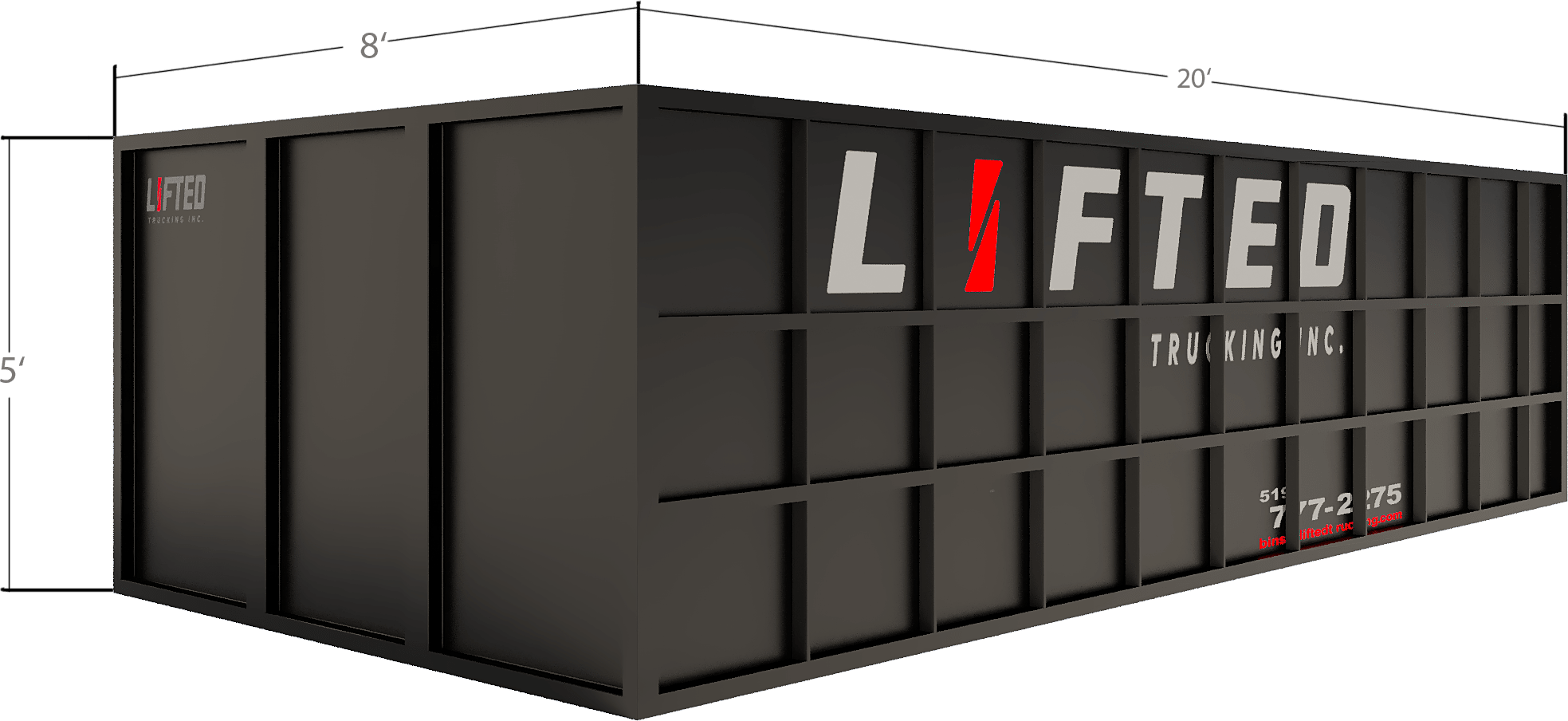 20' x 8' x 5'
40 Yards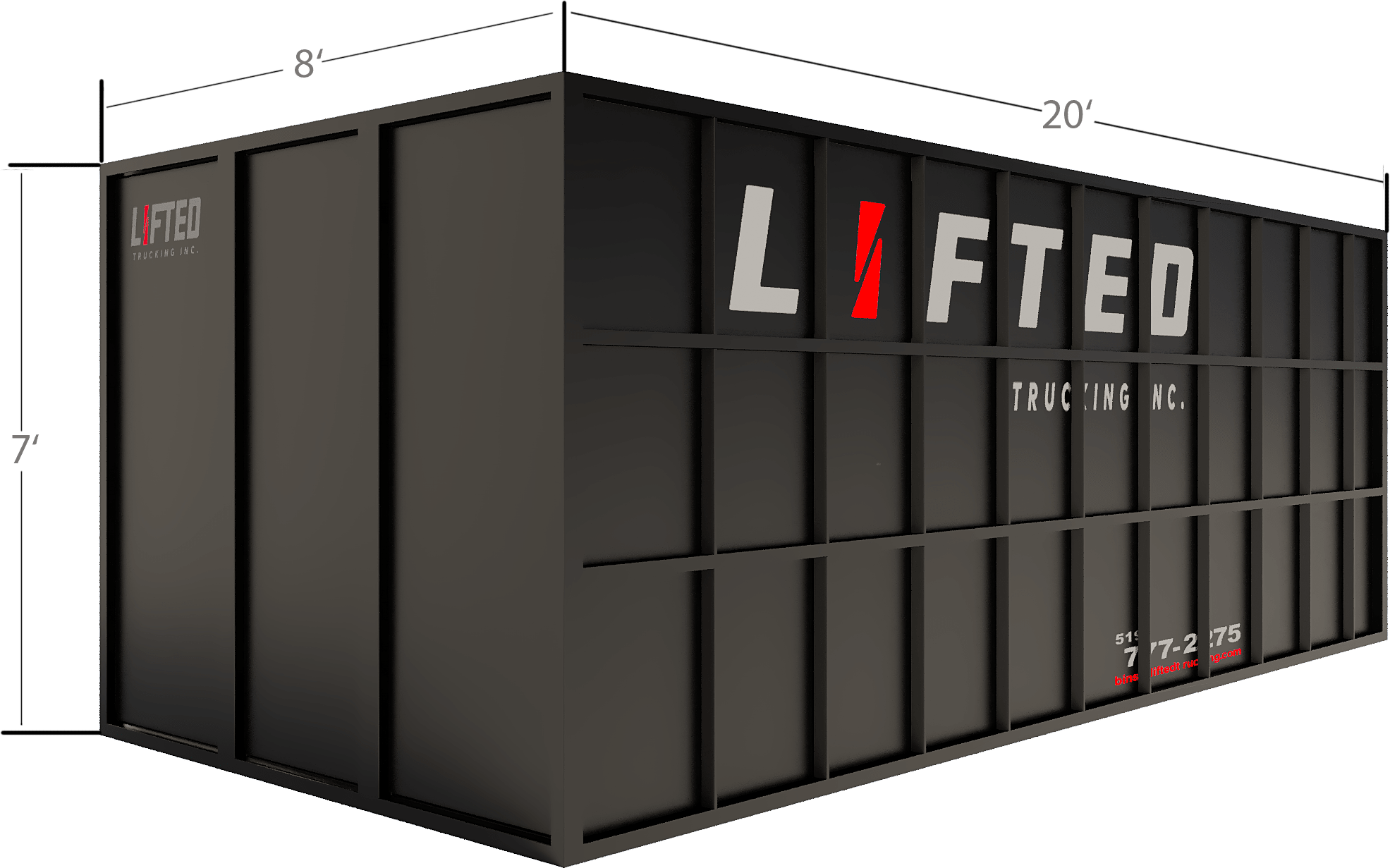 20' x 8' x 7'
Whether you need a waste bin rental, storage container, or a supply delivery, you can count on Lifted Trucking to get it done.
Lifted Trucking has been incredible to work with. Their attention to detail and quick response times allows us to run our business with high efficiency. Their equipment is brand new which we completely appreciate as ours is too. It makes for a higher quality image and ultimately the most reliable service possible. So glad to have them as a part of our extended team and we look forward to continued growth by working closely together. Highly recommended!
Lifted Trucking's bin service is so simple. With one call I know the bin will show up on time and placed exactly where we need it. Thank you for the great service!